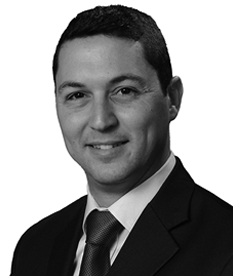 President
Building & Construction Systems
Arconic

Laurent Salah is President of Arconic's Building & Construction Systems business.

Laurent joined Arconic's predecessor company in 2006 as Controller for its Fastening Systems business in France and has subsequently held several strategic leadership roles for the company in multiple locations and business segments. He moved to China in 2008 to support both Fastening Systems and Alcoa Wheel Products and in 2013, he joined the company's Power and Propulsion segment based in Whitehall, Michigan.

In 2018, Laurent joined the company's Building & Construction Systems business as its Vice President of Finance, where he has significantly improved the overall financial performance of the business.

Prior to joining Arconic, Laurent held several corporate financial positions, serving in strategic analyst roles with Bristol-Myers Squibb, ISS Logistique & Production and SITA, headquartered in Paris, France.

Laurent holds a bachelor's degree in business management, with a major in corporate finance and economics, from Toulouse School of Economics.