Explore a myriad of possibilities with Reynolux®
A maximum range of choices of colors and finishes for aluminium cladding!
Creativity requires a broad palette of colours and designs. Arconic Architectural Products SAS (AAP) provides you with the exact colour and coating you need – even for small batches.
Besides the colours of our colour charts, Reynolux® pre-painted aluminium sheets and coils can be acquired with myriad potential colours.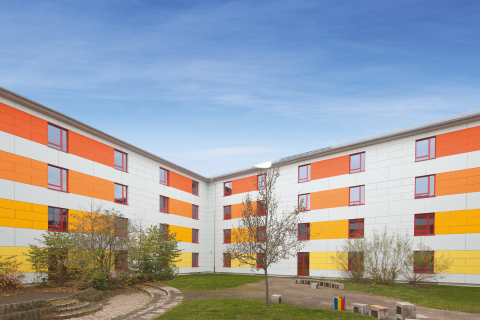 See the full spectrum of possibilities.


A good resistance to corrosion, UV and aging, a good flexibility required for transformations are some of the advantages offered by our paint qualities.
Creativity requires a broad palette of colors, designs and glosses.


Next to their classical properties, our coatings also perform special functions: they guarantee increased protection and an additional functionality appropriate to specific usage.