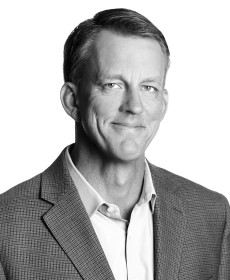 Chief Executive Officer
Chairman of the Board
Arconic

Chris Ayers is Chief Executive Officer and Chairman of Arconic Corporation's Board of Directors. He previously served on Arconic's board for nearly seven years and held several executive positions in key businesses within the Company's predecessor, Alcoa, prior to his board role.

Chris brings more than 25 years of executive experience in the metals industry to Arconic, with a strong focus on aerospace markets. Prior to serving on the board, he was President and Chief Executive Officer of WireCo WorldGroup, Inc., from 2013 through 2017.

Chris joined Alcoa Inc. in February 2010 as its Chief Operating Officer of the Cast, Forged and Extruded Products businesses and then served as Executive Vice President and President of its Global Primary Products Group from 2011 to 2013.

Prior to his leadership positions with Alcoa, Chris held several executive positions at Precision Castparts Corporation (PCC) from 1999 to 2008 and served on the board of Universal Stainless and Alloy Products, Inc., among other companies. He began his career at Pratt & Whitney, the aircraft division of United Technologies Corporation.

Chris received both his bachelor's and master's degrees in aerospace engineering from Georgia Institute of Technology and his MBA from University of Connecticut.