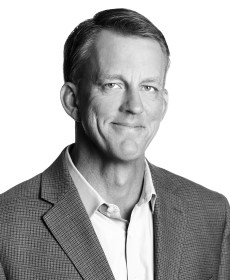 Director Since: 2020

Age: 55

Committees: Audit and Finance Committee

Other Current Public Directorships: Universal Stainless & Alloy Products, Inc.

Career Highlights and Qualifications: Mr. Ayers served as the President and Chief Executive Officer of WireCo WorldGroup, Inc., a leading producer of specialty steel wire ropes and high-performance synthetic ropes from July 2013 through January 2017. Prior to WireCo, from May 2011 to May 2013, Mr. Ayers served as Executive Vice President of Alcoa Inc. and President of Alcoa's Global Primary Products Group.

Mr. Ayers joined Alcoa in February 2010 as the Chief Operating Officer of the Company's Cast, Forged and Extruded Products businesses. From 1999 to 2008, Mr. Ayers held several executive positions at Precision Castparts Corporation (PCC), a manufacturer of metal components and products. In 2006, he was appointed PCC Executive Vice President and President of the PCC Forging Division. Mr. Ayers began his career at Pratt & Whitney, the aircraft engine division of United Technologies Corporation.

Other Current Affiliations: Mr. Ayers has served as a director of privately held Samuel, Son & Co., Limited since 2018.

Attributes and Skills: Mr. Ayers' management and executive experience in the specialty materials industry, with a strong focus on aerospace markets, offers valuable strategic and operational insights.