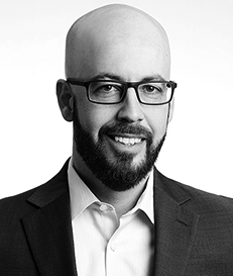 Executive Vice President
Chief Financial Officer
Arconic

Marcelo Morgueta is Executive Vice President, Chief Financial Officer at Arconic Corporation.

Marcelo has extensive expertise in corporate finance, financial planning, operations finance, and almost two decades of experience in the aluminum industry. He has held key leadership positions, both in Brazil and the United States, across Finance, Tax, Controllership, Treasury, and Corporate Development since joining the company in 2005.

Most recently, Marcelo was Vice President, Finance and Treasurer at Arconic where he was responsible for the company's annual planning, monthly and quarterly rolling forecasts and multi-year plans. He also provided forward-looking financial guidance and enabled strategic investment decisions by establishing structure and thresholds for capital allocations.

Prior to the company separation in 2020, Marcelo served as Chief Financial Officer of Global Rolled Products and Transportation and Construction Solutions, which were two of the company's three business segments. He led the team responsible for forecasting, reporting, financial controls, compliance, and consolidation of the group's business units, partnering with the Group President to set strategic financial direction, performance benchmarks and key financial, productivity and operational metrics. Prior to joining the company, Marcelo was an auditor at Deloitte and BDO.

Marcelo holds a Bachelor of Science degree in Business Administration and an MBA in Finance, Audit and Controllership from UNESP (Universidade Estadual Paulista), and Fundação Getúlio Vargas, respectively, both prestigious universities in Brazil.