Porshe Cars North America Headquaters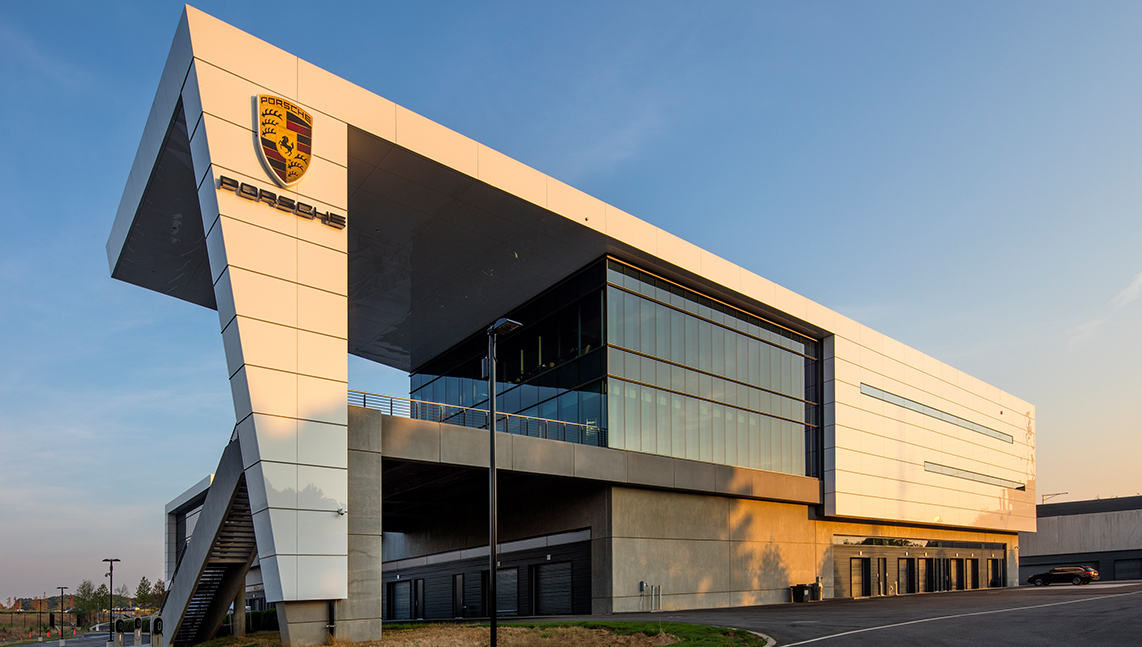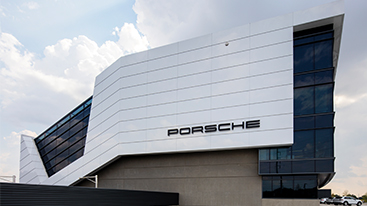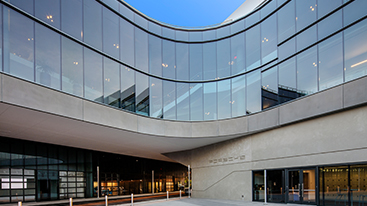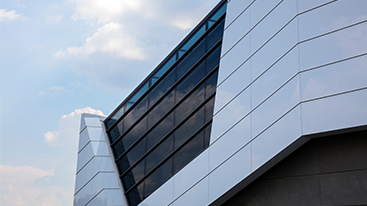 Project Overview / Detail
Porsche Cars North America (PCNA) needed new headquarters, and the Atlanta Aerotropolis location was the perfect fit reflecting its sleek, appealing and high-performance offerings. The 200,000-square-foot building houses Porsche's financial, sales, technical and training facilities. Building performance formed an important part of the design specification, especially acoustics.

To achieve design direction and performance needs, Reynobond® 4mm FR Composite Material was utilized throughout, and Abrams Architectural Products was tasked with handling the fabrication and installation. Reynobond® Composite Material, in custom Colorweld® 500 Cosmic Gray and Sparkling Pearlescent White finishes, cover the soffits, columns, entryways and a large portion of the overall façade. The unique formability of the sheets lends to the complex geometric shape and the custom pearlescent and cosmic colors create eye-catching beauty, heightening the overall allure of the building façade.

Crisp lines, sleek glass and geometric shapes form the alluring building façade. The contemporary aesthetic and high-performing features represent Porsche's reputation for quality.
ARCHITECT
GC
FABRICATOR/INSTALLER
PRODUCT
HOK Architects
Whiting-Turner Contracting Company, Inc.
Abrams Architectural Products
Reynobond® 4mm FR Composite Material
QUANTITY
COLOR
COATING
APPLICATION
90,000
Cosmic Gray / Sparkling Pearlescent White
COLORWELD® 500
Rainscreen system
For more information about this project download the full case study PDF
Explore our resources and find all the information you need to make your next project a success.
Download technical documentation and testing reports and learn more about our competitive warranties.