Holiday Inn Manhattan Financial District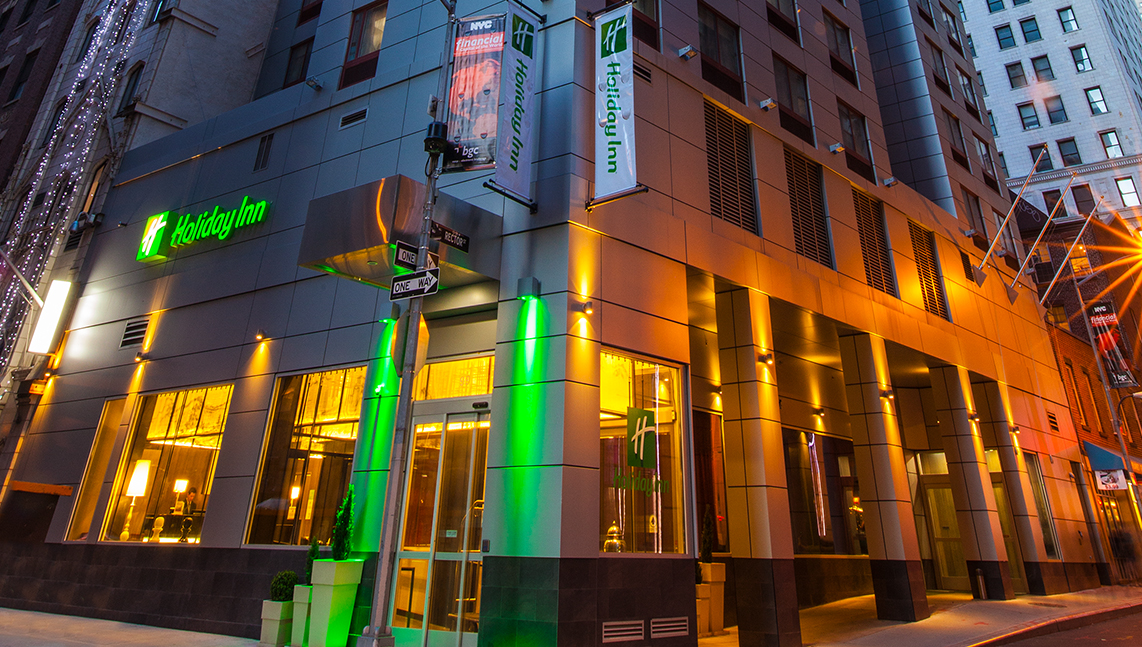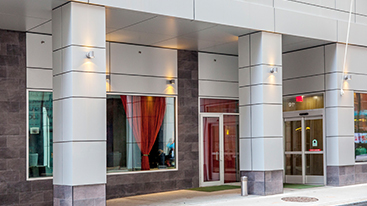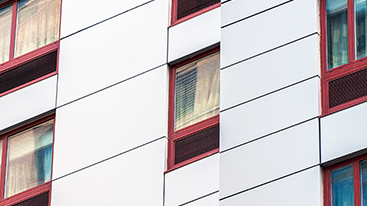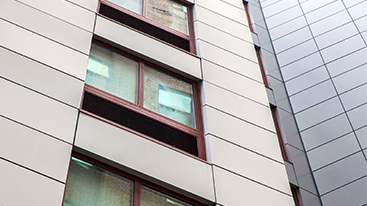 Project Overview / Detail
The Holiday Inn Manhattan-Financial District lights up the Wall Street neighborhood with its brilliant metal-paneled façade.

With tourism flourishing in Lower Manhattan, the well-appointed budget hotel was designed to meet current market demands while maximizing the floor and area ratio and the number of guest rooms. To achieve the design intent, increase the size of the guest rooms and maintain the project on budget, the façade composition was redesigned from an original of concrete masonry units and masonry to one featuring a much more slender exterior wall clad in Reynobond® 4mm FR Composite Material over an engineered dry-seal gasket system with metal stud framing.

The Reynobond® Composite Material in a Colorweld® 500XL Champagne Metallic finish was perfectly aligned, with metal panel joints spanning upward to 467 feet. Installed with a dual vertical and horizontal pattern, the panels stress the gradual setbacks of the architecture.
ARCHITECT
GC
FABRICATOR/INSTALLER
PRODUCT
Gene Kaufman
Cava Construction and Development, Inc.
Allied Specialty Group, Inc.
Reynobond® 4mm FR Composite Material
QUANTITY
COLOR
COATING
APPLICATION
115,000
Champagne Metallic
Colorweld® 500
Dry-seal Gasket System
For more information about this project download the full case study PDF
Explore our resources and find all the information you need to make your next project a success.
Download technical documentation and testing reports and learn more about our competitive warranties.