Dennis Maes Justice Center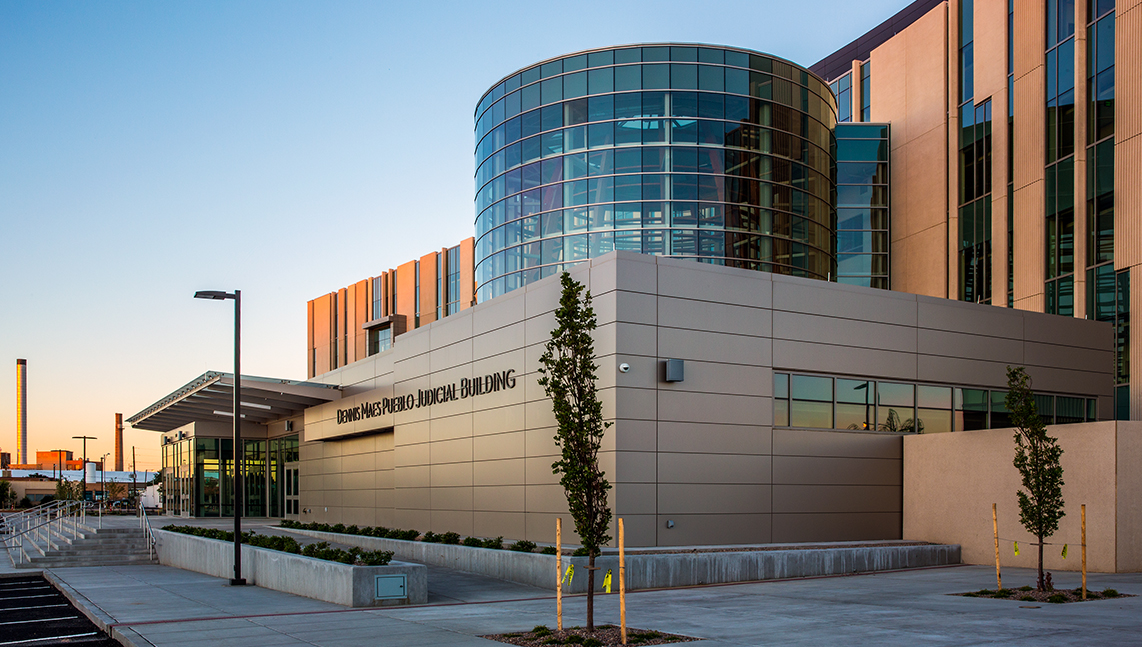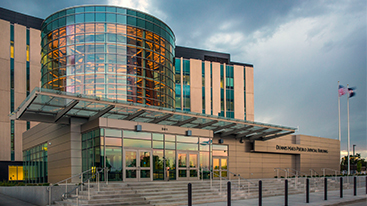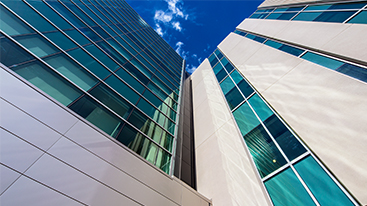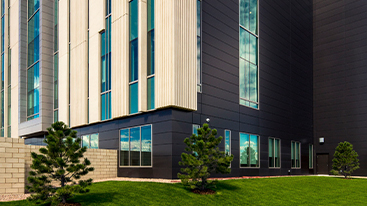 Project Overview / Detail
The Dennis Maes Justice Center takes inspiration from Pueblo's history, heritage and vitality. It fulfills Pueblo County's desire to replace an aging court building. The center links the Downtown and Riverwalk Districts, improves the urban experience and reenergizes the downtown commercial district.

The building envelope features Reynobond® 4mm FR Composite Material to express dignity and strength. Architects chose dark paint coatings to act as an aesthetic element on the façade. Mirroring the color palette of the landscape, blue glass and earth-tone cladding materials were chosen.

A segmented, radiused rainscreen wall at roof level, clad in Reynobond® Composite Material, runs almost the entire length of the building. The entry wall and vestibule, also clad in Reynobond® Composite Material and accented with a canopy of opaque glass, provide a striking entry portal into the building.
ARCHITECT
GC
FABRICATOR/INSTALLER
PRODUCT
DLR Group Colorado Springs
H.W. Houston Construction Co.
Engineered Wall Systems, Inc.
Reynobond® 4mm FR Composite Material
QUANTITY
COLOR
COATING
APPLICATION
45,200
Classic Bronze / Custom Fawn Metallic
Colorweld® 500 / Colorweld® 500XL
Rear-Ventilated, Rout-and-Return, Dry-joint Rainscreen System
For more information about this project download the full case study PDF
Explore our resources and find all the information you need to make your next project a success.
Download technical documentation and testing reports and learn more about our competitive warranties.