Cedar Rapids Public Library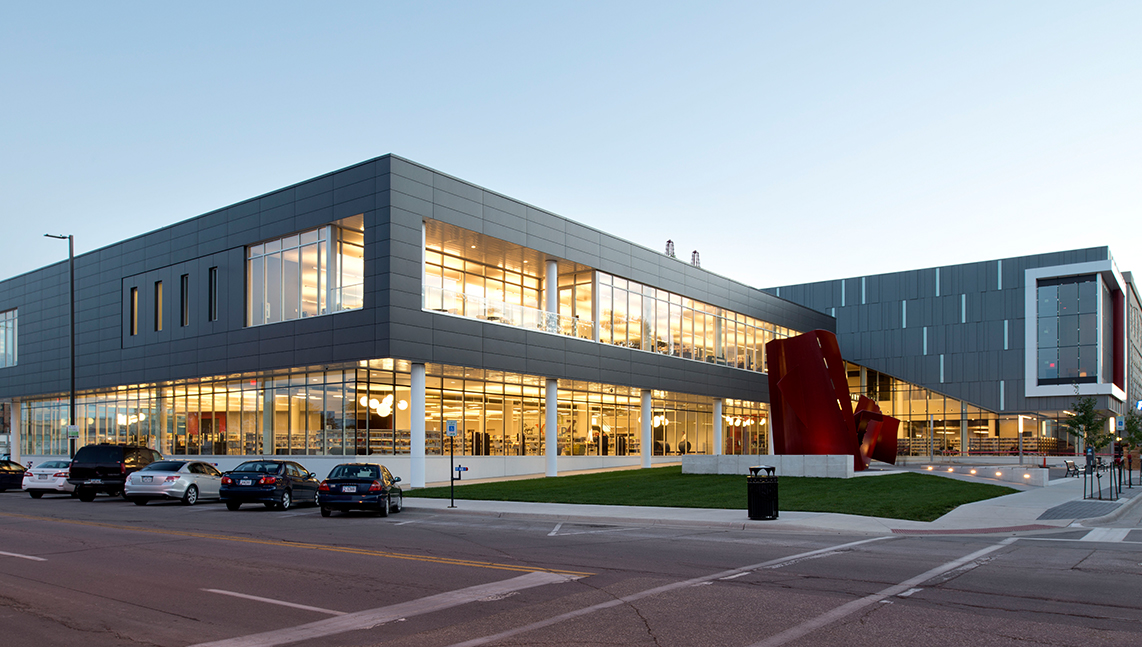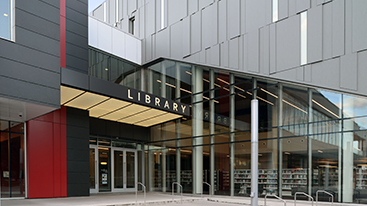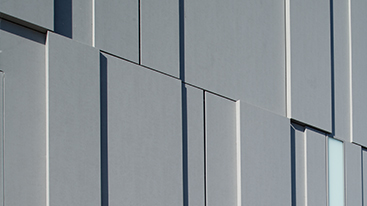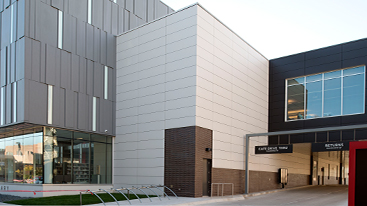 Project Overview / Detail
The Cedar Rapids Public Library is a vibrant multipurpose destination. The community drove the project to replace the previous library lost in a devastating flood. The design of the new structure will withstand future weather events and is a space to mix and collaborate. The architecture of the building gives a distinctive presence in the community. To distinguish the architecture, irregularly sized of Reynobond® Composite Material finished with the Design Line™ Zinc Patina coating were layered in random patterns on the exterior walls of the library's three-story wing, creating an interesting visual counterpoint while also creating a sense of depth and contrast to the smooth surface materials used on other areas of the building.

Much of the Reynobond® Composite Material is accessible to library patrons enjoying the green roof garden. The Design Line™ ZincPatina finish alleviated the architects' concern about the potentialfor "fingerprinting" if the project had used natural zinc.

Reynobond® Composite Material with the Design Line™ Zinc Patina coating delivered exactly what the design/build team was looking for: a crisp, clean, sophisticated look and a durable and easy-to-work-with material that could accommodate a 5-foot base panel and achieve their objective of an articulated surface.
ARCHITECT
GC
FABRICATOR/INSTALLER

PRODUCT
OPN Architects, Inc.
Knutson Construction
Metal Design Systems, Inc. (MDS)
Architectural Wall Systems, Inc.
Reynobond® 4mm FR Composite Material
QUANTITY
COLOR
COATING
APPLICATION
14,000
Design Line™ Zinc Patina
Duragloss® 5000
Dry-Joint Rainscreen System
For more information about this project download the full case study PDF
Explore our resources and find all the information you need to make your next project a success.
Download technical documentation and testing reports and learn more about our competitive warranties.