Arconic Samara Metallurgical Plant – known as Arconic SMZ – has been in operation since 1960 and is one of Russia's largest producers of fabricated aluminum, including a wide variety of flat-rolled and extruded products matching highest level international and Russian standards.

With approximately 3,000 employees in Russia, Arconic SMZ is advancing the ground transportation, aerospace, packaging, industrial and construction markets, while receiving recognition for its significant contribution and support of local communities.
Arconic entered the Russian market in 1993 and, since 2005, operates there as Arconic SMZ. Since 2005, Arconic has invested over $500 million (USD) in equipment upgrades, safety standards improvement, and production systems implementation at Arconic SMZ, located 800 kilometers East of Moscow. In early 2020, the site was ASI Performance Standard certified. The plant's highly skilled and experienced workforce is the backbone of Arconic SMZ, which has been recognized as a top employer in the Samara region and among TOP-100 best Russian employers.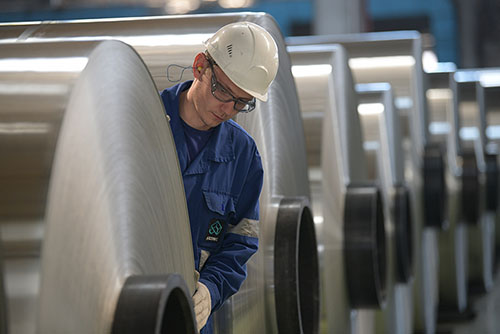 Key Facts
1960 – SMZ factory opens in Samara, Russia
2005 – SMZ joins Arconic family
2020 – Arconic SMZ is ASI Performance Standard certified and celebrates its 60th anniversary
Commitment to Our Local Community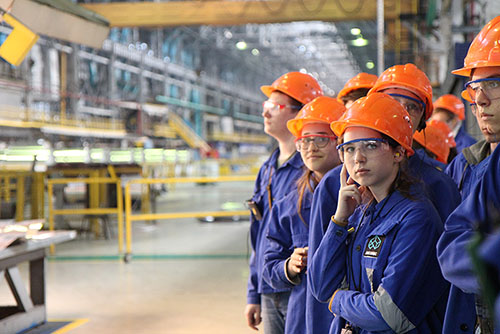 As a global company with operations in diverse cultural, political and economic environments, Arconic is committed to conducting business in the most responsible and ethical way. We live our Values – everyone, every day, everywhere.
We are highly engaged to support strategic local non-profit partners in Moscow and Samara through the Arconic Foundation as well as direct support by Arconic SMZ. These joint efforts support education and training of individuals for manufacturing careers, local initiatives that address unique community needs, and further development of STEM activities in the region. Since 2005, Arconic Foundation and Arconic SMZ generated more than $9,5 million of value for Samara local community through its activities.

Some key results of recent Arconic Foundation Programs:
500 students awarded with AF scholarship within AF STEM program
7,500 students attended Robotics and Physics classes at 8 partner schools within AF STEM program
5,500 students participated in eco-hours on AF Protecting Biodiversit
Arconic in Moscow/Арконик Москва
10 Presnenskaya naberezhnaya, Block B
Moscow
123112
RUSSIA
Businesses: Corporate and Sales Office
Products: Corporate office and commercial activities for flat rolled, extruded and forged products
Arconic in Samara/Арконик Самара
29 Alma-Atinskaya str., building 33/34
Samara
443051
RUSSIA
Businesses: Extrusions, Rolled Products
Products: Semi-finished flat rolled, extruded and forged products, primarily can sheet for food and beverage packaging