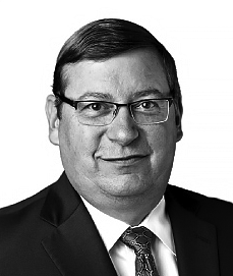 Executive Vice President
Chief Commercial Officer
Arconic

Mark Vrablec is Executive Vice President and Chief Commercial Officer of Arconic Corporation. He joined the company more than 35 years ago and most recently served as Vice President of Global Commercial Rolled Products and Extrusions, focusing on the aerospace, defense, automotive, brazing, commercial transportation and industrial markets, with operations located in the U.S., Europe, China, and the United Kingdom.

Mark has spent the majority of his career in leadership roles related to commercial, operations and management assignments in the global rolled products organization. He joined the company in 1982 as a metallurgist for the company's Tennessee Operations, and held a series of assignments with oversight for quality assurance and manufacturing excellence in multiple plant locations.

In 1999, Mark became Director of Manufacturing for Lancaster (Pennsylvania), Texarkana (Texas) and two years later became Director of Manufacturing at Davenport (Iowa) Works. In 2011, Mark became President of the company's Aerospace, Transportation & Industrial Rolled Products (ATI) business after serving as Managing Director of Australia Rolled Products, which later expanded to include the role of President, China Rolled Products.

Mark graduated from Lehigh University in Pennsylvania with a Bachelor of Science degree in Metallurgy and Materials Science.