Automotive and Commercial Transportation
For the material of today's – and tomorrow's – automobiles and commercial trucks, all roads lead to Arconic. Our lightweight aluminum sheet and extruded solutions are found bumper to bumper – from doors and hoods to heat exchangers.

We develop and manufacture solutions that make cars, trucks, buses and railcars stronger, lighter and sharper looking – leading the way to a greener, more efficient future for the automotive and commercial transportation industries.

In the automotive industry, material engineers are increasingly turning to aluminum to improve vehicle performance and fuel efficiency. Arconic innovation is leading the way with breakthrough products and technologies, like A951 – an award-winning* pre-treatment that enables the cost-effective, mass-market shift from steel-based to aluminum-intensive vehicles.
*R&D® 100
Example Link
Arconic is at the forefront of lightweighting the auto industry
Arconic works with customers to develop solutions from bumper to bumper.
Aluminizing autos
According to the July 2020 DuckerFrontier
"North American Light Vehicle Aluminum Content and Outlook"
report, aluminum—which is already the fastest growing automotive material—is expected to grow to content levels of 514 pounds per vehicle (PPV) by 2026, up 12% from 2020 levels. Aluminum flat rolled sheet remains a key solution to replace heavier steels and help automakers achieve mass reduction goals.
Doors represent the single highest net growth application of aluminum content per vehicle with penetration reaching 30% by 2026.
Aluminum hood penetration is expected to reach 81% and liftgates/tailgates to reach 44% by 2026.
By 2030, total aluminum content is estimated to reach 570 PPV, a 24% increase over the next decade.
Example Link
From bumper to bumper, our solutions drive efficiency in commercial vehicles.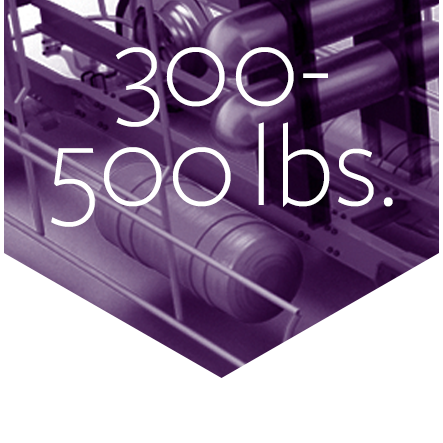 Shedding the pounds
Aluminum cabs in commercial vehicles save 300-500 pounds over steel cabs.
Significantly stronger bonds
Our breakthrough adhesive bonding technology, A951™, is nine times stronger than its predecessor, titanium zirconium. A951 overcomes previous challenges with joining aluminum to itself or other materials in the making of automotives – enabling the production of more aluminum-intensive vehicles.
Learn more
>