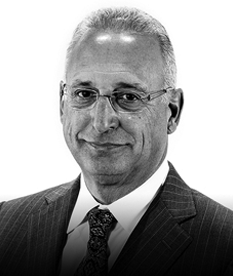 Director Since: 2020

Age: 68

Committees: Audit and Finance Committee (Chair)

Career Highlights and Qualifications: Mr. Croisetiere was the Senior Executive Vice President and Chief Financial Officer of Bacardi Limited from August 2009 until his retirement in December 2012. From 2007 until April 2009 he was Executive Vice-President, Chief Financial Officer and Chief Strategy Officer of Rohm and Haas Company and had additional operating responsibilities for the Salt and Powder Coatings businesses, as well as the Procurement, Corporate Business Development and Strategic Planning groups.

Mr. Croisetiere was elected Chief Financial Officer of Rohm and Haas in April 2003. Before that he was Rohm and Haas's European Region Director and responsible for the worldwide activities of its Ion Exchange Resins and Inorganic and Specialty Solutions businesses.

Previous Directorships: Mr. Croisetiere served as a director at Versum Materials, Inc.

Attributes and Skills: Mr. Croisetiere brings to the Board significant operating and financial expertise with a deep understanding of financial markets, corporate finance, accounting and controls, and investor relations. As a former Chief Financial Officer and Chief Strategy Officer of multinational corporations, he has extensive experience in international operations and strategy.