Margaret "Peg" S. Billson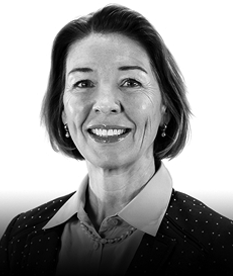 Director Since: 2020

Age: 60

Committees: Audit and Finance Committee; Compensation and Benefits Committee

Other Current Public Directorships: CAE, Inc.

Career Highlights and Qualifications: Ms. Billson served as President and CEO of BBA Aviation, plc's Global Engine Services Division from 2013 to 2016. Ms. Billson joined BBA Aviation in 2009 as President of BBA Aviation Legacy Support. During her seven-year tenure with BBA Aviation, Ms. Billson's responsibilities included running a portfolio of internationally based companies delivering new production, spare and repaired parts to the aviation industry. Prior to BBA Aviation, Ms. Billson was the President/General Manager of the Airplane Division and Chief Operation Officer of Eclipse Aviation. Ms. Billson previously held a number of leadership roles at Honeywell International Inc., including as Vice President and General Manager of Airframe Systems and Aircraft Landing Systems, and in various key leadership positions in engineering, product support and program management at McDonnell Douglas Corporation.

Ms. Billson has also served as a consultant for the Gerson Lehman Group and for the Carlyle Group.

Other Current Affiliations: Ms. Billson serves on advisory boards for Global Aviation and Basin Holdings.

Previous Directorships: Ms. Billson served as a director of Skywest, Inc.

Attributes and Skills: Ms. Billson is a seasoned executive with 35 years of experience leading technology-rich multi-national companies and organizations and also has direct experience with aviation applications. She brings a strong set of cross-functional experiences and valuable perspective to the Board.