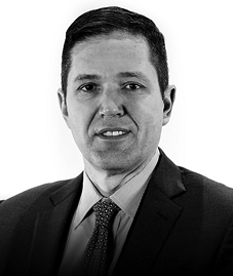 Director Since: 2020

Age: 52

Committees: Audit and Finance Committee

Career Highlights and Qualifications: Mr. Stafeil has been Executive Vice President and Chief Financial Officer of Adient plc, leading all of Adient's financial activities including treasury, tax and audit as well as information technology, since April 2016. Prior to Adient, Mr. Stafeil served as Executive Vice President and Chief Financial Officer at Visteon Corporation from 2012 to March 2016 and has additionally held a series of domestic and international executive finance roles within the automotive sector. Mr. Stafeil also held management positions at Booz Allen Hamilton, Peterson Consulting and Ernst & Young.

Other Current Affiliations: Mr. Stafeil is a member of the board of trustees for the Autism Alliance of Michigan.

Previous Directorships: Mr. Stafeil was a director of Mentor Graphics and Metaldyne Performance Group, where he was chairman of the audit committee.

Attributes and Skills: Over the course of his career, Mr. Stafeil has developed extensive operational leadership and financial management experience within publicly traded automotive supplier companies. His experience in the automotive industry and his background in risk management through his board service is an important asset to Arconic Corporation.