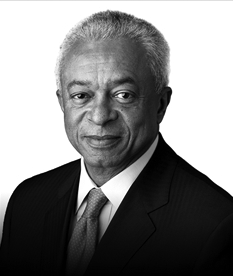 Director Since: 2020

Age: 70

Committees: Compensation and Benefits Committee; Governance and Nominating Committee (Chair)

Other Current Public Directorships: Clearway Energy, Inc.; Element Solutions Inc. (formerly Platform Specialty Products Corporation).

Career Highlights and Qualifications: Mr. O'Neal served as Chairman of the Board and Chief Executive Officer of Merrill Lynch & Co., Inc. until October 2007. He became Chief Executive Officer of Merrill Lynch in 2002 and was elected Chairman of the Board in 2003. Mr. O'Neal was employed with Merrill Lynch for 21 years, serving as President and Chief Operating Officer from July 2001 to December 2002; President of U.S. Private Client from February 2000 to July 2001; Chief Financial Officer from 1998 to 2000; and Executive Vice President and Co-head of Global Markets and Investment Banking from 1997 to 1998. Before joining Merrill Lynch, Mr. O'Neal was employed at General Motors Corporation where he held a number of financial positions of increasing responsibility.

Previous Directorships: Mr. O'Neal was a director of General Motors Corporation from 2001 to 2006, chairman of the board of Merrill Lynch & Co., Inc. from 2003 to 2007, and a director of American Beacon Advisors, Inc. (investment advisor registered with the Securities and Exchange Commission) from 2009 to September 2012. In addition to his prior public company board memberships, Mr. O'Neal previously served on the board of the Memorial Sloan-Kettering Cancer Center, and was a member of the Council on Foreign Relations, the Center for Strategic and International Studies and the Economic Club of New York.

Attributes and Skills: Mr. O'Neal's extensive leadership, executive and investment banking experience and financial expertise provide the Board with valuable insight and perspective.