The Bonding Breakthrough
A951™ bonding technology goes the distance
The use of aluminum in vehicles is increasing as automakers work to improve their performance and fuel efficiency. Bonding technology is more important than ever to join components – like aluminum – that are critical to the strength, safety and durability of the vehicle.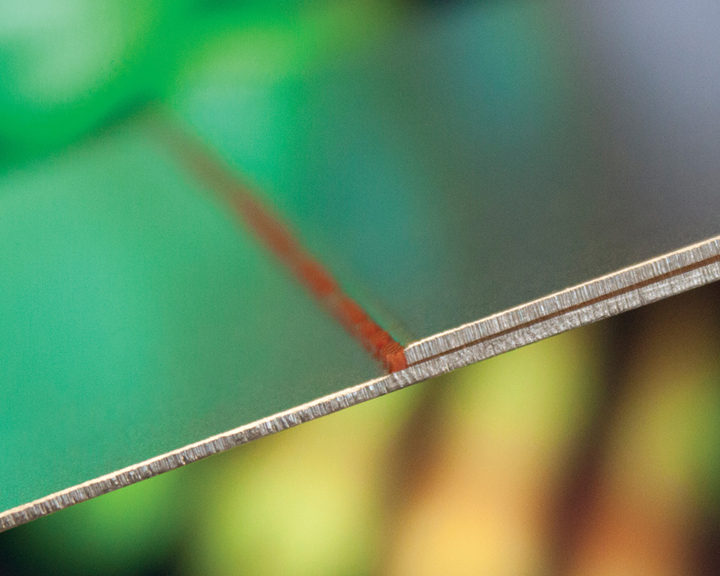 So when Ford looked to incorporate more aluminum in its cars, the automaker partnered with us for the answer. Enter our breakthrough, award-winning A951™ bonding technology – an organic, environmentally friendly bonding solution that produces adhesive joints that have far greater strength, durability and consistency than those made using traditional conversion coatings. The role 951 plays in enabling aluminum-intensive vehicles is so groundbreaking, R&D® Magazine named it an R&D 100 award winner, placing it in the top 100 technology innovations introduced in 2014.
What's the secret to the strength of 951? Whereas other bonding treatments only alter the surface of the aluminum, 951 has dual capabilities. It creates a molecular link with both the aluminum surface and the structural adhesive for a bond that's as strong in year 10 of driving as it is on day one.

We've brought 951 to market through an exclusive global distribution agreement with Chemetall, the leading supplier of surface treatments to the automotive industry. Our partnership is driving the automotive industry's shift toward lighter, more fuel-efficient aluminum vehicles, such as the aluminum-intensive Ford F-150.

While we undoubtedly will see more aluminum on the cars of the future, it's what you don't see – A951 – that helps make it possible.