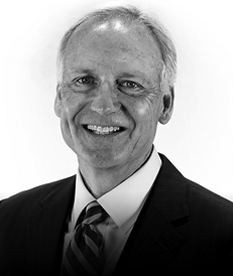 Director Since: 2020

Age: 63

Committees: Audit and Finance Committee; Compensation and Benefits Committee (Chair)

Other Current Public Directorships: Arrow Electronics

Career Highlights and Qualifications: Mr. Austen retired in June 2019 as the President, Chief Executive Officer and member of the Board of Directors for Bemis Company, Inc., a global flexible packaging company, where he had served since August 2014. From 2004 to August 2014, Mr. Austen served in various leadership roles at Bemis Company, including as Executive Vice President and Chief Operating Officer, Group President and Vice President, Operations. Mr. Austen also served as President and Chief Executive Officer of Morgan Adhesive Company from 2000 to 2004. From 1980 to 2000, Mr. Austen held various positions with General Electric Company, culminating in General Manager of the Switch Gear Business.

Other Current Affiliations: Mr. Austen is a director of the SUNY Maritime Foundation, Inc.

Previous Directorships: Mr. Austen served as a director of Bemis Company, Inc. and Tennant Company​​​​​​​

Attributes and Skills: Mr. Austen brings a broad strategic perspective with experience in business strategy, mergers, acquisitions and business integration. He is a talented leader in global manufacturing and operations and his experience will assist Arconic Corporation in pursuing its strategic plans as an independent publicly traded company.