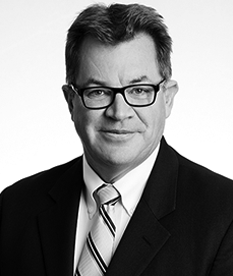 Executive Vice President
Chief Financial Officer
Arconic

Erick Asmussen is Executive Vice President, Chief Financial Officer of Arconic Corporation.

Erick has 30 years of experience in both public and private company dynamics. He has held key leadership positions across Finance, Tax, Controllership, Treasury, and Corporate Development and he has managed many complex mergers, acquisitions and has a proven track record for delivering results.

From 2015 to 2019, Erick served as Chief Financial Officer of Momentive Performance Materials, a $2.7 billion specialty chemical manufacturing company with approximately 5,200 employees and 24 manufacturing locations. Prior to that role, Erick was Chief Financial Officer of GrafTech International (NYSE: EAF), a leading US-based maker of graphite electrodes and other carbon materials, where he spent over 15 years in successive leadership roles with oversight for the company's strategy, planning and transformation.

Prior to joining GrafTech, Erick spent more than eight years in financial management and advisory roles for Corning Inc., AT&T Inc., and Arthur Andersen LLP.

Erick received his Master of Science degree in Taxation from State University of New York in Albany, and his Bachelor of Science degree in Accounting from Rochester Institute of Technology.