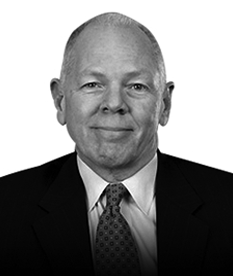 Director Since: 2020

Age: 68

Committees: Audit and Finance Committee

Career Highlights and Qualifications: Mr. Doty served as President and Chief Operating Officer of Arconic Inc. from February 2019 to August 2019. Previously, Mr. Doty was an Operating Executive at The Carlyle Group LP, a multinational private equity, alternative asset management and financial services corporation, where he previously held a similar position in 2012. From December 2012 to February 2016, Mr. Doty was President and Chief Executive Officer of Accudyne Industries LLC, a provider of precision-engineered flow control systems and industrial compressors.

Mr. Doty also was the President and Chief Executive Officer of Vought Aircraft Industries, Inc. from 2006 until its acquisition in 2010 by Triumph Group, a leader in manufacturing and overhauling aerospace structures, systems and components. He then served as the President of Triumph Aerostructures — Vought Aircraft Division. Prior to Vought, Mr. Doty was Executive Vice President and General Manager of the Land Systems Division of United Defense Industries, Inc. (now BAE Systems). Earlier in his career, Mr. Doty held executive positions at both General Electric Company and FMC Corporation.

Previous Directorships: Mr. Doty was a director of Vought Aircraft Industries, Inc. and Triumph Group, Inc.

Attributes and Skills: Building on his broad aerospace experience, including serving as a CEO and business executive with several industry leaders, Mr. Doty has a deep knowledge of the aerospace and defense markets and strong relationships with key customers. This experience enables him to make a valuable contribution to the Board's considerations of investments and other portfolio matters.