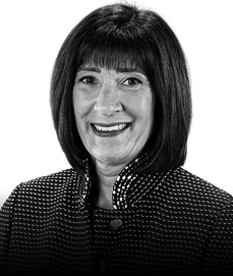 Director Since: 2020

Age: 64

Committees: Governance and Nominating Committee

Other Current Public Directorships: Tennant Company; Advanced Emissions Solutions.

Career Highlights and Qualifications: Ms. Eicher's career spans thirty years of manufacturing, commercial and executive leadership in the chemicals industry. Ms. Eicher served as the President and Chief Executive Officer of Innocor, Inc. from May 2014 to July 2017 and as a non-executive board chairman of Innocor, Inc. from August 2017 to April 2018. Prior to Innocor, Inc., Ms. Eicher held various positions at The Dow Chemical Company, including Business President for Coatings and Construction at Dow Chemical from 2009 to 2013, was an executive officer and business leader at Rohm and Haas Company from 2000 to 2009, held various senior management positions with Ashland Chemical Company, a division of Ashland Inc., from 1992 to 1999, and held numerous manufacturing and technology leadership roles at E.I. DuPont de Nemours and Company from 1979 to 1992.

Other Current Affiliations: In addition to her public company board memberships, Ms. Eicher serves on the boards of Hexion Holdings Corporation (parent company of Hexicon Inc., an SEC filer) and Opera Philadelphia. She also serves as Treasurer of the Board of Directors of the Fairmount Park Conservancy and Secretary of the Board of Trustees of York College of Pennsylvania.

Previous Directorships: Ms. Eicher was a director of A Schulman Company

Attributes and Skills: Ms. Eicher's leadership experience at complex manufacturing companies brings to the Board proven business acumen, management experience and industry expertise.