Arconic operates two manufacturing locations in China, which are both part of Arconic's Rolled Products business. The two locations employ a combined total of approximately 860 people.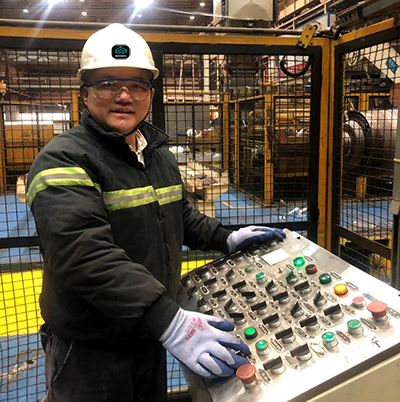 Arconic Bohai, located in Qinhuangdao in the North East Hebei Province and Arconic Kunshan, located in Kunshan City in the Jiangsu Province, produce aluminum rolled products for automotive, commercial transportation, packaging and a wide variety of industrial applications.

With its Chinese production facilities and several other Arconic businesses supplying the Chinese market, Arconic is advancing the ground transportation, aerospace, packaging, industrial and building and construction markets, while receiving recognition for its significant contribution and support of local communities.
As a global company with operations in diverse cultural, political and economic environments, Arconic is committed to conducting business in the most responsible and ethical way. We live our
Values
, and commit to delivering sustainable value to our customers, our employees, our communities and our shareholders.
At Arconic's China operations, we are highly engaged in supporting local non-profit partners through Arconic Foundation. We help support underserved and historically underrepresented groups, provide education and training of individuals for manufacturing careers, support local initiatives that address unique community needs and enable further development of STEM activities in the region. In 2020, Arconic Foundation invested approximately $25,000 in China to support these types of initiatives.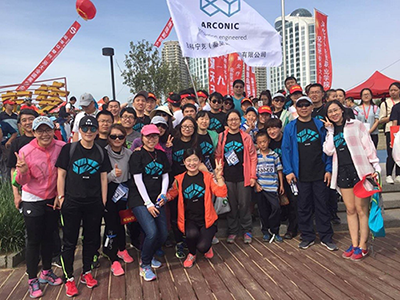 Arconic (Qinhuangdao) Aluminum Industries Co., Ltd. / 奥科宁克(秦皇岛)铝业有限公司
No. 95 Beihuan Road
Haigang District
Qinhuangdao
66003 Hebei
CHINA
Businesses: Rolled Products
Products: Sheet and Plate
Arconic Aluminum Industrials (Shanghai) Co., Ltd. / 奥科宁克铝业(上海)有限公司
Room 1705, Century Link Tower I, No. 1198 Century Avenue
Pudong New Aera
Shanghai
CHINA
Businesses: Corporate Office
Products: Shared Services
Arconic (China) Investment Co., Ltd. / 奥科宁克(中国)投资有限公司
Room 3118, Beijing Yintai Center, 2 Jianguomenwai Avenue
Chaoyang District
Beijing
100022
CHINA
Businesses: Corporate Office
Products: Shared Services
Arconic (Kunshan) Aluminum Products Co., Ltd. / 奥科宁克(昆山)铝业有限公司
No. 111 Yanhu Road
Huaqiao Town
Kunshan City
215332 Jiangsu Province
CHINA
Businesses: Rolled Products
Products: Brazing Sheet